Non-Surgical Treatment of Gum Disease with Laser and Endoscopy
Gum disease is fairly common, especially if the patient in concern does not make regular visits to the dentist. One of the most common forms of gum disease is gingivitis. Gingivitis occurs when bacterial plaque starts to build up in the gaps between the gum and the teeth. This buildup is called tartar, and although it may only be in small amounts, the bacteria the tartar carries can produce toxins to the body that cause the gums to inflame. If this form of gum disease is not addressed properly, the gaps between the teeth and the gums can become larger.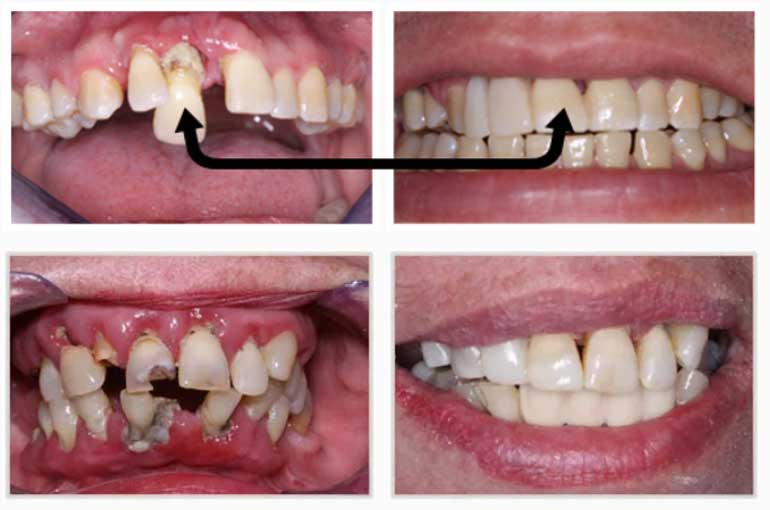 We use procedures like laser-assisted scaling and root planing in cases of gum disease and our technique has been quite effective. The scaling will help remove the tartar which has built up between the gum and the teeth and thus will remove the destructive bacteria that accompanies this. In addition to this, we also use anti-bacterial home therapy coordinated with an intense, in-office program of infection control to address severe or hopeless cases. Most importantly, our success has been built upon our relationship with our patients.
Our patients with severe, hopeless gum disease are informed of their critical role in infection control. We consistently teach our patients on various new ways to clean and remove infection from their teeth and gums with special FDA devices.
We especially emphasize the need for regular follow-up treatment that is indispensable to a successful outcome. We are grateful for so many diligent, compliant patients with severe, hopeless gum diseases who have been able to save their teeth for the long-term without surgical intervention.